Found my favorite Android calendar widget!
So I've been trying out so many Android calendar widget and I even bought a few of them. It's just that a good calendar is maybe the most important part of my hopeless efforts to organize my time.

I finally found this one! It's called Simple Calendar. And here's a pic of how slick it looks: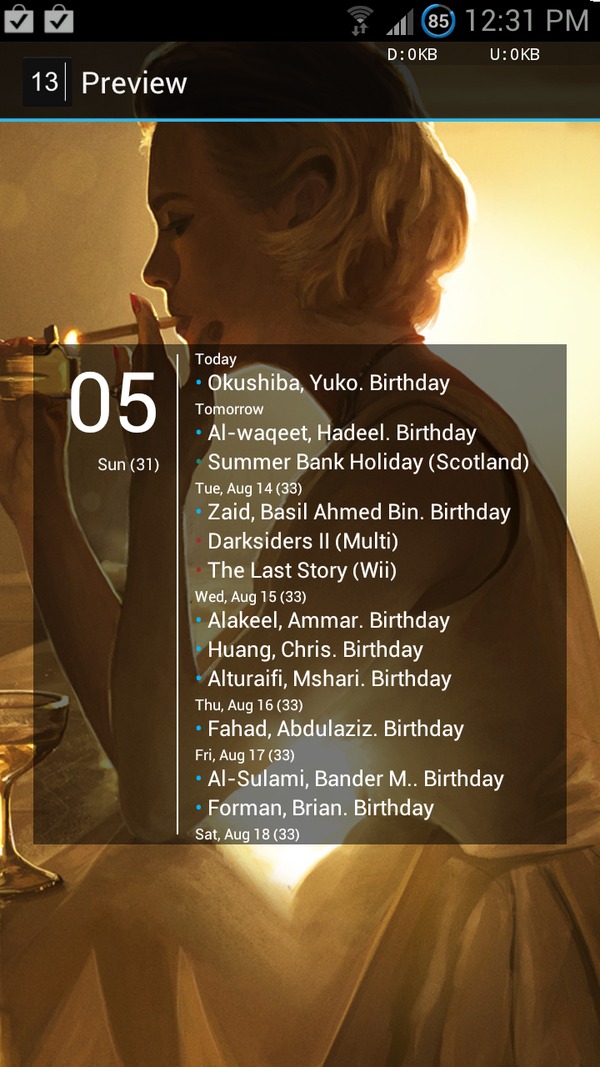 Best thing about this Android calendar widget is that is it so customizable. It looks really good on my Galaxy S3 and makes my phone seem so clean. Can't believe it took me that long and I installed so many Android calendar widgets to find this one.
Hope you enjoy it 🙂
Cheers!