A site I created to Arabize/create RTL CSS files
When websites and blog owners search for a theme for their RTL WordPress blog or any open source system, they always face a problem which is that not all themes and all systems support right-to-left interface and include an RTL css file. I know that because I've been there myself when I wanted to start the Arabic interface of my blog :).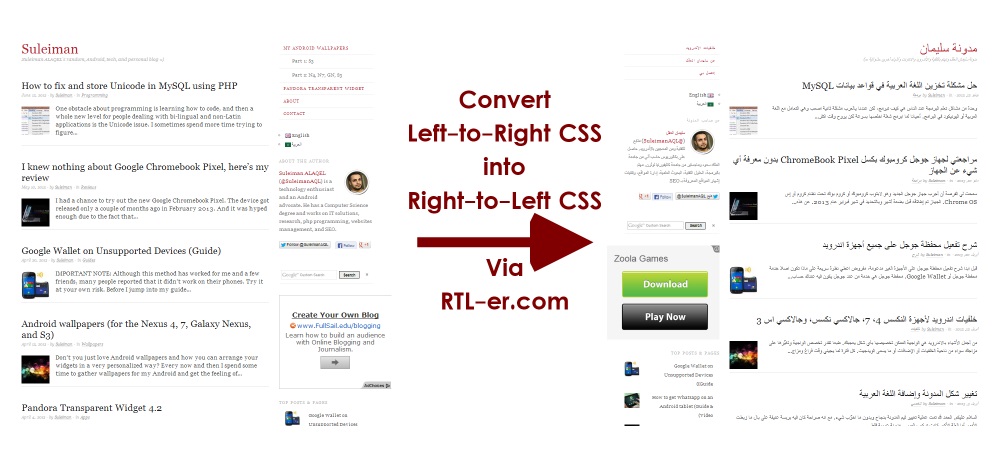 At the time of writing this post, there are 1,895 Themes in WordPress.org. But when searching for just the themes that support RTL, there are only 221 Matches. Not to mention if they actually display correctly or not. Because Arabization is not about just switching "right" with "left" in the CSS file. The procedure is actually very tiring since you'll have to pay attention to margins, floating, and such.
This is why I created this website to provide the service of automatically converting any CSS file into an RTL CSS.
How to convert current CSS file to an RTL css:
Simply go to my website: www.RTL-er.com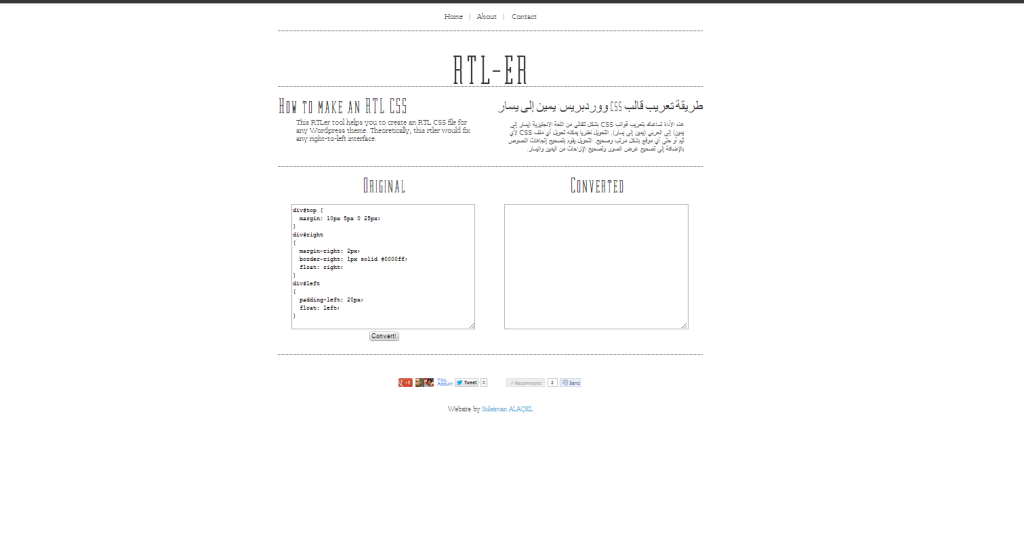 The steps are easy in the website, you just have to copy and paste your the original LTR css file content, press the convert button, and then you will get the right-to-left css file content in the box on the right. Just copy the RTL css from the rtler into a new file in your blog or any system and it's ready to be used.
If you face difficulties or want to ask questions, feel free to leave a comment. And if you've found that the tool was useful & helped you, feel free to share it so it might reach its way to someone that needed an rtl css converter :).