Going to EOP's STEM Diversity Career Expo in LA next week. (Updated)
EOP's STEM Diversity Career Expo will take place in Los Angeles, California. The expo is going to have about 500 companies. Their main goal is going to be employing minorities in the STEM fields (Science, Technology, Engineering and Math). They will not only recruit them, but also train them and build them.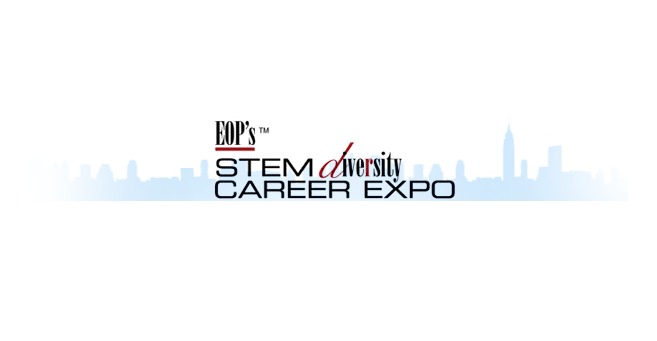 This is great news for me personally since I'm almost graduating from CLU. I'll be going to get my Master's degree hopefully by the end of this month. I have also applied for OPT (Optional Practical Training) and I should find a job as soon as a graduate. Generally, international students in the United States are not allowed to get employed at all while they are here in the US. Except for one condition that is if the job is within the campus they study at. And this is what I've done in 2011 when I worked for the department of computer science as a graduate assistant. I have gained experience more than anything. But even better, I have gained the right to brag about it 🙂
To register for the STEM Diversity Career Expo, you can go to their website. Registration is free and you would be required to upload your résumé. This is so that they would include it in the CD that they will distribute on the companies. But you are also asked to bring numerous copies of your résumé on site to give them to employers yourself. This gives you a chance to do a quick interview and impress the person in charge. Making him take your résumé and write some personal notes on it.
If you are a visitor in LA, I have to remind you that traffic here is so awful! Try to head there earlier to avoid missing out. Here is the location:
Los Angeles Convention Center
1201 South Figueroa Street
Los Angeles, CA 90015
Good luck and see you at the STEM Diversity Career Expo in LA next week!
UPDATE:
The expo was smaller than expected to be honest. The stem diversity career expo had only about 20 to 30 companies and diffidently not 500. 500 could be the number that's "on their list" or that they have dealt with in the past.
That being said though, the expo had a number of the biggest companies. Companies like NASA, Intel, Boeing, Amgen, Disney, and a few governmental organizations.
About 90% of the companies though were there "just because". They just tell everybody "Oh, you seem really interesting, please go to our website and submit your resume". Interview rooms were empty all the time. People from Disney though seemed to be actually interested in getting people and they were talking about positions and work environments. And another company also was ready to employ people and they did many interviews on site. It's called CCS and its main business model was to employ graduates, give them an intensive 6-week training program on MS-SQL and other Microsoft products, then send them all over the US to its clients. A client might need you for a month, two, or even a year.
Overall, the expo was a good experience and good source of knowledge, not so much for jobs though, at least not yet 🙂