Pandora Transparent Widget 4.2
Pandora was updated today so I thought I should update the Pandora transparent widget as well. This update from Pandora finally brings the lock screen controls that we have been waiting for. And of course I have also already done my part of modifying the apk file and creating an install-able Pandora transparent widget.
Nothing too special about this update of Pandora except the lock screen controls. Also the interface has been slightly updated to include a progress bar with seconds remaining of the song. And the buttons for skips and thumps up and down are still the same.
As a reminder, this modification has been done only to the interface of the widget. The code hasn't been touched and the functionality of the app is still exactly the same.
I hope I don't disappoint you when I say that if you are looking for unlimited skips, you will not find it here. I personally pay for Pandora One now and I'm really happy with the service and recommend you to do so also. After all, if you use it for more than a few songs a day, that's like paying a few cents for a few songs.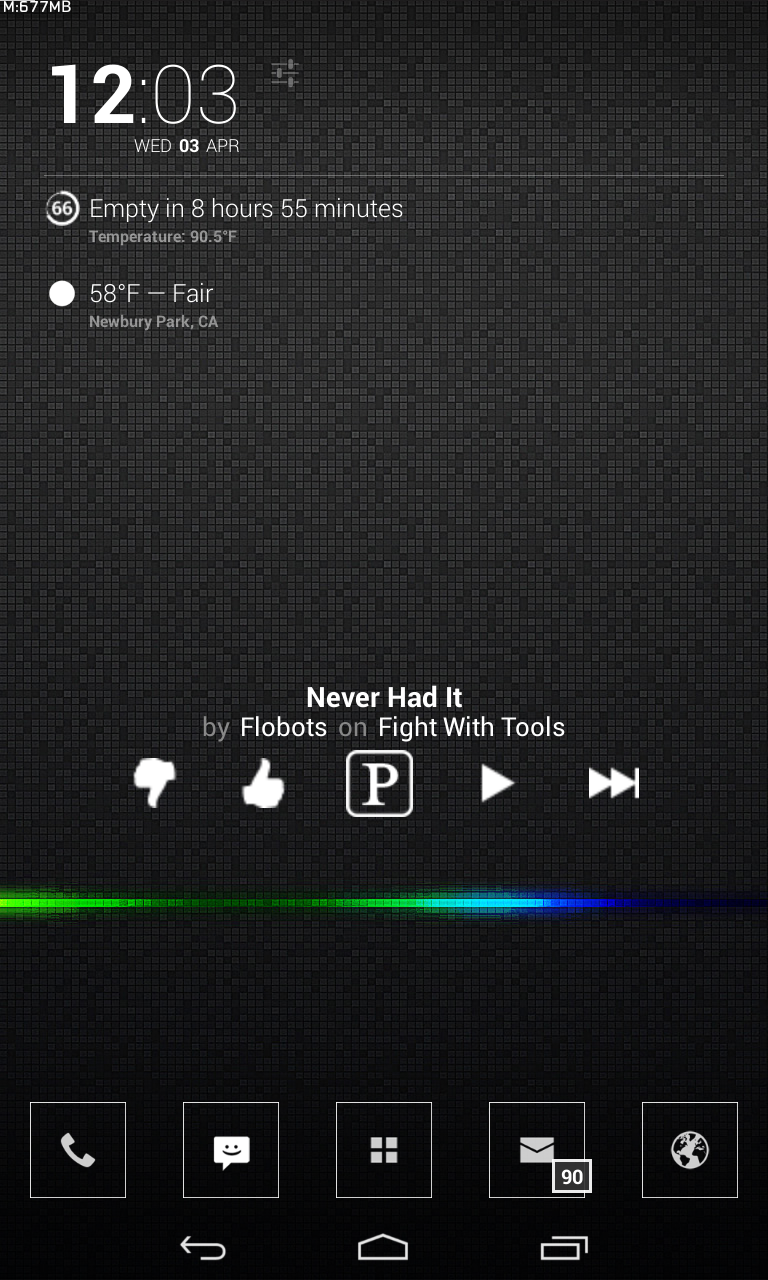 To Install this apk, do the following:
Uninstall the current original Pandora from your Android phone.

Download the Pandora transparent widget apk that I made and install it.
Sign-in and you're set!
 Note: If you get a massage saying that you can't install the transparent widget, do the following:

Go to Android Settings.
Enter the Security menu.
Put a check at Unknown Sources so that Android will be ok installing apk files from sources other than Android Market.
Pandora Transparent Widget
You can download the pandora transparent widget from here, and feel free to share it among Android people :). And remember to subscribe to my RSS feed to get the updates as soon as I make them.